The following material is intended for UK professional keepers of animals, UK veterinary surgeons and SQPs only. By continuing to browse this site, you confirm that this describes you.
<< Back to list of beef case studies
smarter beef production for all, from one man's wise words
"There is no doubt that calves with good respiratory health offer at least six clear advantages," David Parkins says: "Better feed conversion efficiency, fewer days and therefore less feed to target weight, less handling, more profit, lower antibiotic use, and higher morale for the farmer and their team."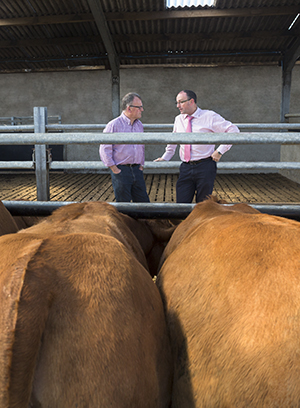 Achieving good weight for age is the priority

Temperature fluctuations can increase the risk of pneumonia and protecting against the key respiratory viruses is key

Affected calves stopped growing for 4-6 weeks

Surveillance on more than 2,500 samples from calves submitted by vets for analysis found 83% positive for Pi3v, and 76% for BRSv

Calves now receive a single dose of Rispoval IntraNasal