The following material is intended for UK professional keepers of animals, UK veterinary surgeons and SQPs only. By continuing to browse this site, you confirm that this describes you.
<< Back to list of dairy case studies
despite btb restrictions, pembs farm shows way forward for others with teat sealant adoption
"Introducing OrbeSeal helped us eradicate clinical mastitis at or shortly after calving, which of course is the worst possible time for mastitis to occur"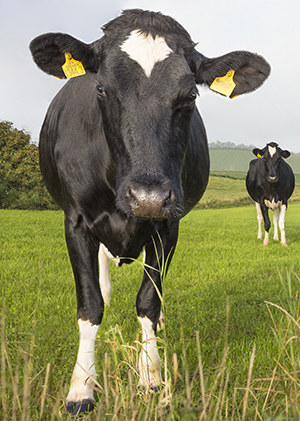 "Introducing OrbeSeal helped us eradicate clinical mastitis at or shortly after calving, which of course is the worst possible time for mastitis to occur" - farmer Michael George

For dairy farmer Michael George, sales of pedigree heifers and cows generated a significant proportion of the family business's total revenue. Following a positive bTB test in 2002, this revenue stream came to an overnight stop

The George family embarked on an ambitious expansion programme identifying "high output commercial milk production" as their focus

By 2014, they had grown from 1 x 500-cow herd to 2 x 600-cow herds; one run by Michael and the other by brother Rowland and Michael's son James

Michael George was among the earliest adopters of a mastitis prevention strategy through the introduction of a non-antibiotic internal teat sealant into the drying off routine, shortly after the product OrbeSeal® was launched

"We found mastitis just after calving had the most damaging effect possible on milk yields for that entire lactation, and we would also lose cows either through forced culling or death of serious cases that defied treatment," he explains. "Then as soon as the first batch of cows dried off with OrbeSeal started calving, we could see the impact."

Without internal teat sealant, it has been established that up to 60% of clinical mastitis cases during the first 100 days of lactation are due to infections acquired during the preceding dry period, despite the use of antibiotic dry cow therapy, says Dr Roberts, National Veterinary Manager at Zoetis.1
References
1 Green MJ, Green LE, Medley GF, Shukken YH and Bradley AJ (2002). Influence of Dry Period Bacterial Intramammary Infection in Clinical Mastitis in Dairy Cows. J Dairy Sci. 85: 2589-2599