The following material is intended for UK professional keepers of animals, UK veterinary surgeons and SQPs only. By continuing to browse this site, you confirm that this describes you.
<< Back to list of dairy case studies
one small change promises 470kg/head extra milk from heifers
"Each additional 0.1kg/day growth during the first two months of life has been shown to be associated with about an additional 225kg milk in the first lactation"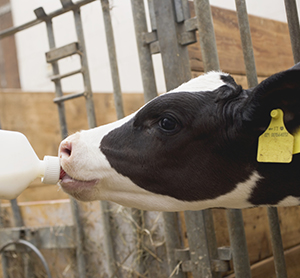 Expansion of the milking herd to 225 cows required a review of management practice

Within 6 hours of birth all calves receive 4 litres of their mother's colostrum

Calf growth rate concern led to Rispoval IntraNasal being administered at 9 days of age

Calf growth rates improved by 30%

Improvements in just the 1st lactation are substantial