The following material is intended for UK professional keepers of animals, UK veterinary surgeons and SQPs only. By continuing to browse this site, you confirm that this describes you.
<< Back to list of dairy case studies
calf performance data highlights early pneumonia cases on welsh farm
Farm Name: Pembrokeshire dairy farm
Farm Facts: Milking 120 Holstein Friesian cows; calving all year round.
Monitoring calf performance highlighted impact of pneumonia. Vaccination with Rispoval IN resulted in rapid drop in cases.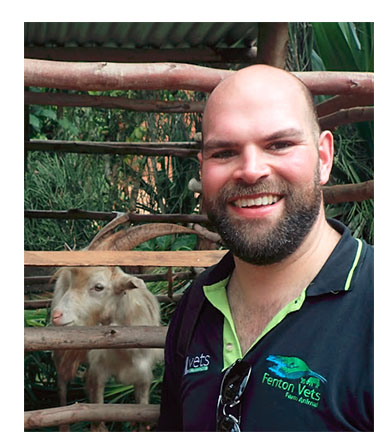 Calf production prior to vaccination
In October 2016, three out of 15 calves had pneumonia (20% incidence). By November, calf numbers had increased to 33, and a further 10 calves had developed respiratory disease, increasing the total number of calves affected to 13 (nearly 40% of the group). By December it had hit 20 out of 33 calves (60% of the group).

In September and October, the average daily liveweight gain (DLWG) was 0.8kg/day, which was on target for the farm. But by November, the average DLWG was 0.49kg and by December 0.29kg/day.

Blood samples revealed respiratory syncytial virus (BRSv) and parainfluenza type 3 virus (PI3v) as the two pneumonia-causing viruses.

Affected calves were treated with antibiotics and the remainder of the calves vaccinated with Rispoval® IntraNasal
Production benefits post vaccination with Rispoval® IntraNasal
Vaccination rapidly reduced the number of new cases, so that by January there were only 2 new cases. By March the DLWG had recovered to 0.71kg/day.

Blood samples were taken and a refractometer used to assess whether or not calves were receiving sufficient colostrum. Results up to December 2016 showed 84% of calves sampled had total proteins above 5.5g/dl, which suggests colostrum intakes were good.

Stocking density was also looked at and was decreased slightly.

The calf shed is tacked onto the parlour and collecting yard. Because it is a coastal farm and the wind can blow, the temptation is to build fairly well sealed sheds. This compromises airflow on wind still days as no 'stack effect' is achieved, resulting in an overload of pneumonia pathogens in the shed.

It was also discovered the farmer was underfeeding milk replacer by 200g- instead of 1kg of milk powder it was only 800g.

He now weighs out milk powder and growth rates have returned to 0.79kg/day.