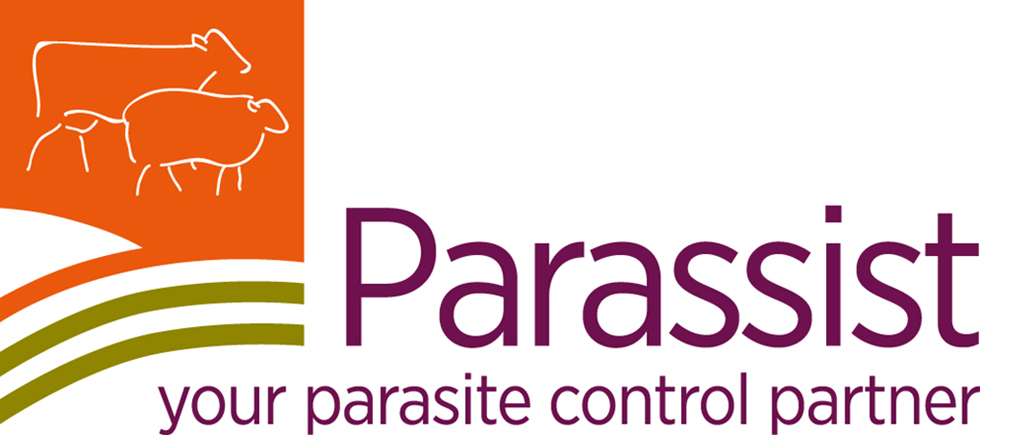 The following material is intended for UK professional keepers of animals, UK veterinary surgeons and SQPs only. By continuing to browse this site, you confirm that this describes you.
Follow us!
Parassist
Anyone who needs or recommends parasite control products knows their job is getting tougher. We can no longer rely on old strategies and tired routines. Here at Zoetis we realise that simplistic solutions are not delivering the answers you need. It's time to change and bring in some new thinking.
Parassist is a completely novel approach to parasite control, bringing together tools, services and a portfolio of products to help you and your customers with decision making. We've also put together a dedicated team of highly respected vets working in the field of herd and flock health. They will partner with you to help you find innovative solutions to complex challenges and new protocols that are fit for purpose, customised to the season and your area.
Partner with Parassist for an altogether more professional approach to parasite control.
Parasite Watch

Parasite Watch is now going into its third year – allowing you to find out more about the parasites in your area:

• This year, more farms are taking part, giving you more local data
• There's more regular sampling for the parasites affecting your customers' animals and profits

This all helps you to be more successful by understanding future predicted risk.

What we've found…

If the results show one thing, it's that you can't always rely on treating by calendar or what happened last year.

• Over the past two years Nematodirus has appeared at different times and often as a mixed infection with other worm species, changing the choice of wormer

Share what's going on in your area with the farming community and keep up to date at www.parasitewatch.co.uk
Sheep parasites – Controlling the spring rise

It is vital to get lamb production off to a good start, and planning will be critical for your customers. Parasitic gastroenteritis is the primary production limiting disease of sheep in the UK, with the annual cost to the industry estimated at £84 million1. As the level of challenge from stomach worms increases, lamb growth rate decreases by as much as 47%, while wool production falls by up to 21%2.
The spring rise – a real risk
The spring rise is a relaxation of immunity in the ewe around the period of lambing. This results in increased egg production by female roundworms and the maturation of arrested larvae within the ewe. The risk period is from around 2 weeks before lambing until around 6 weeks post lambing. The increased egg shedding leads to pasture contamination and is a risk to the lambs4.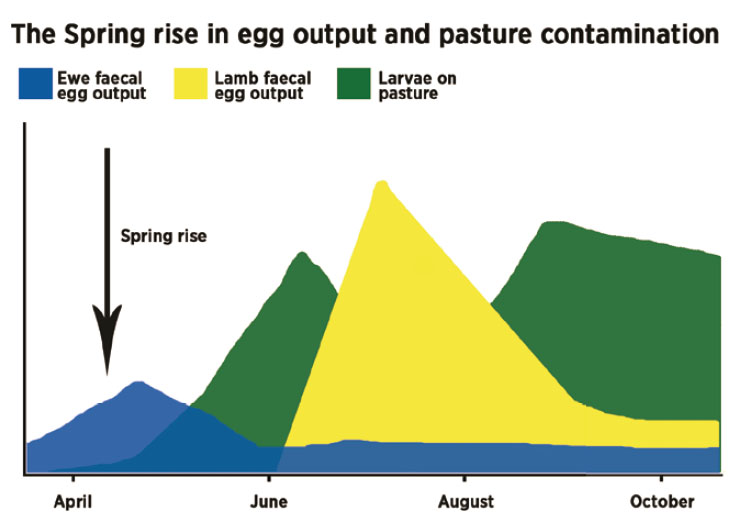 CYDECTIN LA for sheep, PROVEN to suppress the spring rise5
A recent study5 has determined the impact of utilising persistent and non-persistent treatments to control the spring rise. Control and non-persistent groups required lamb treatments, losing the potential to reduce lamb doses. In contrast, the persistent treatment of CYDECTIN® Long Acting Injection for sheep, not only controlled the spring rise during the study, but led to lambs having Strongyle egg counts below recommended treatment thresholds* for the entire study.

This lowered egg output and the ewes potentially "hoovering" the pasture led to both lowered pasture contamination and numerically improved growth rate between weaning and shearing in the CYDECTIN LA group. In this 60 day period, the lambs in the CYDECTIN group outgrew the control lambs by 1.71kg and the non-persistent group by 0.99kg: this is likely due to the reduced pasture challenge5.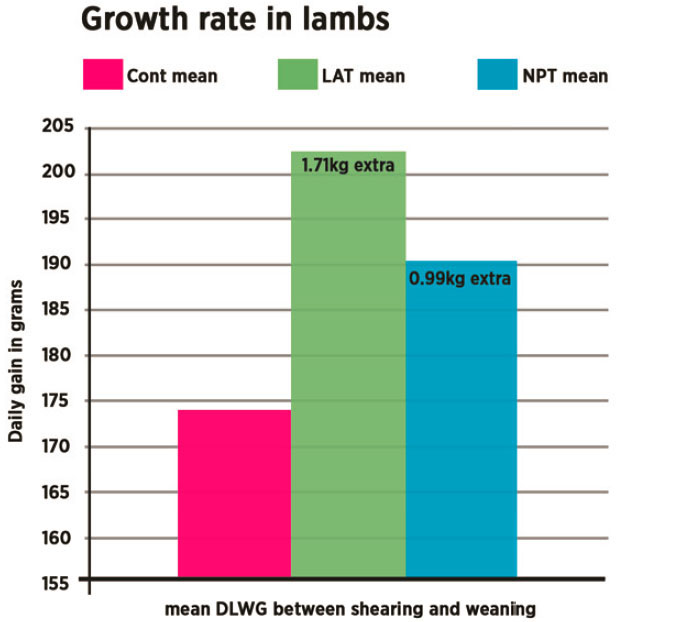 CYDECTIN – A formulation optimised for potency and persistency

CYDECTIN® contains moxidectin, a potent and persistent molecule that has been proven to help to control the spring rise5. CYDECTIN Long Acting Injection for sheep has a persistency period of up to 111 days, meaning that treatment of the ewe around lambing time can reduce the egg output of those ewes and help to control pasture contamination and the egg output of the lambs5.
Season Long protection for Cattle
Parasitic gastroenteritis (PGE) caused by gut worms can reduce growth rate by up to 30%6 resulting in a 30kg difference at finishing7.
Uninterrupted growth through the grazing season is cost efficient – reducing the need to over winter and associated feed costs. Consider using pulse-release rumen bolus or long acting 10% moxidectin treatment.

To avoid over-use of the ML wormer group (ivermectin, doramectin, eprinomectin and the highly potent moxidectin) alternating annual use of AutowormTM and CYDECTIN® 10% can provide season long control.

CYDECTIN 10% Long Acting Injection for Cattle

Autoworm

CYDECTIN 0.5% Pour-On for Cattle


Opportunity for immunity development during treatment

Weight related dose rate

Cost efficient for younger stock

No concern about missed doses in the summer

Season long satisfaction guarantee


Opportunity to change the class of wormer as part of a resistance management protocol

No need to set stock

Develop immunity due to the pulsatile release of the bolus


Potent pour-on
Longest dosing interval of any pour-on product

Short meat withdrawal

Suitable for all stock including dairy cows in the dry period (6 day milk withdrawal)
Ask our Experts
We've got a dedicated team of highly qualified veterinary surgeons to help you and your business meet the challenges your customers face throughout all seasons.
We've got a dedicated team of highly qualified veterinary surgeons to help you and your business meet the challenges your customers face throughout all seasons. Contact your local Account Manager and ask for our spring detailer to find out more about how the team can help.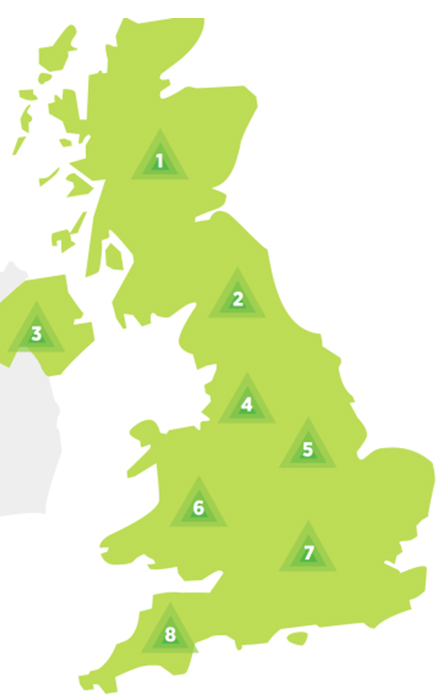 1. GRAHAM BAIRD - 07917 594727 - graham.baird@zoetis.com

2. COLIN PENNY - 07775 740124 - colin.penny@zoetis.com

3. AURELIE MORALIS - 07557 076104 - aurelie.moralis@zoetis.com

4. ALLY ANDERSON - 07879 890851 - ally.anderson@zoetis.com

5. SARAH SEALS - 07557 172075 - sarah.ritter@zoetis.com

6. BEN HURST - 07881 011864 - ben.hurst@zoetis.com

8. KATE INGRAM - 07917 000697 - kate.ingram@zoetis.com

1. Nieuwhof, G.J. and Bishop, S. C. 2005. Animal Science, 81: 23-29
2. Charlier, J. et al 2014: Trends in Parasitology, Vol. 30, No. 7
3. Miller et al Veterinary Parasitology doi:10.1016/j.vetpar2011.11.063
4. GM Urquhart et al. Veterinary Parasitology, 1998
5. Kerr et al 2018 A practical farm-based trial to compare ewe nematode control strategies in periparturient ewes, in press.
6. Control of Worms Sustainably (COWS) www.cattleparasites.org.uk
7. Brunsdon, R. V.; Adam, J. L. 1975. New Zealand Society of Animal Production occasional publication 4: 53
*Based on current recommendations of 250epg, treatment thresholds vary according to farm situation and worm species
CYDECTIN 20mg/ml Long Acting Injection for sheep contains moxidectin POM-VPS. CYDECTIN 0.1% w/v Oral Solution for Sheep contains moxidectin POM-VPS.
CYDECTIN 0.5% W/V POUR-ON FOR CATTLE contains moxidectin. POM-VPS
CYDECTIN 10% LA SOLUTION FOR INJECTION FOR CATTLE contains moxidectin. POM-VPS
AUTOWORM FINISHED/FIRST GRAZER contains oxfendazole. POM-VPS
For further information see the SPC or contact Zoetis UK Ltd, Walton Oaks, Dorking Road, Walton on the Hill, Tadworth, Surrey, KT20 7NS. Technical Services and Customer Support 0845 3008034.
Use medicines responsibly www.noah.co.uk/responsible. Date of preparation February 2018. AH092/18

You are leaving the country website to access another site in the group.
Regulatory constraints and medical practices vary from country to country. Consequently, the information provided on the site in which you enter may not be suitable for use in your country.