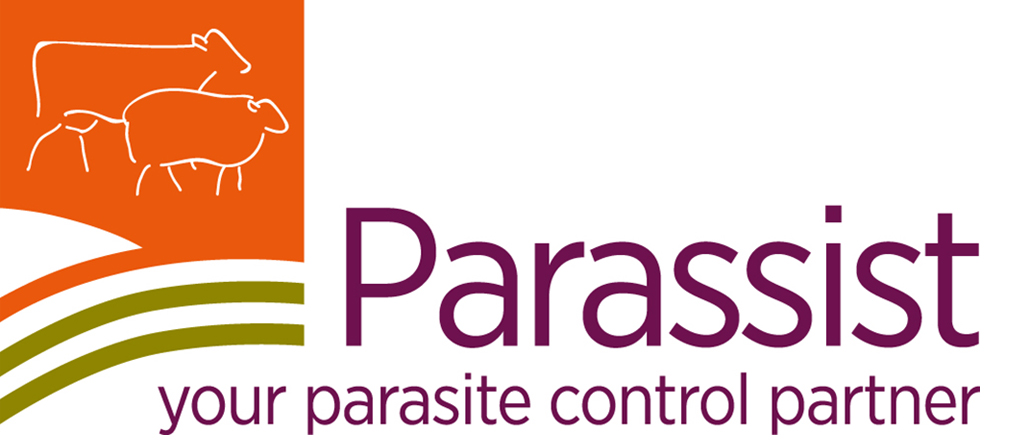 The following material is intended for UK professional keepers of animals, UK veterinary surgeons and SQPs only. By continuing to browse this site, you confirm that this describes you.
Follow us!
Parassist
Anyone who needs or recommends parasite control products knows their job is getting tougher. We can no longer rely on old strategies and tired routines. Here at Zoetis we realise that simplistic solutions are not delivering the answers you need. It's time to change and bring in some new thinking.
Parassist is a completely novel approach to parasite control, bringing together tools, services and a portfolio of products to help you and your customers with decision making. We've also put together a dedicated team of highly respected vets working in the field of herd and flock health. They will partner with you to help you find innovative solutions to complex challenges and new protocols that are fit for purpose, customised to the season and your area.
Partner with Parassist for an altogether more professional approach to parasite control.


Parasite Watch
We can't assume we know what will happen to parasite populations this year, even based on last year's trends, as the threat can change rapidly. To make accurate recommendations, real-time data is invaluable.
That's why in 2016 Zoetis established a network of 'Parasite Watch' sentinel farms across the UK. We've extended the remit this year and regular feedback on local challenges combined with other data will be used to help you understand the risks stock face. Using the latest technology for parasite detection we'll provide you with insight into stomach worm, Nematodirus, Fluke and fly burdens in your area.

Visit www.parasitewatch.co.uk for more information and keep up to date by following us on Facebook and Twitter.

Better value, Better Service with our Drench Cost Calculator
Resistance to sheep wormers is on the increase in the UK and nearly every farm now has naturally occurring resistant worm populations. Reduced drench performance due to resistance leads to increased surviving worm burdens and reduced lamb performance.
To help you see the cost of resistance we have developed a Sheep Drench Cost Calculator. It uses either the latest UK resistance data or bespoke farm data and lets you create a farm specific drench plan with costs and return on investment information.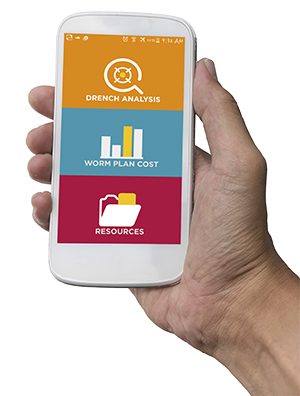 Download for free today, search for the Zoetis Sheep Drench Cost Calculator on the Apple App store and Google Play store or use the calculator here.

Parassist strategies – food for thought
Supporting you through Autumn and Winter 2017/18
Plan to Improve health and productivity at housing:
After a summer at pasture your cattle should be in great condition but could potentially be hosting a significant parasite burden. Gut worms suppress appetite and any delay transitioning to the winter diet can lead to a growth rate check. Lungworms are another big concern and can predispose to respiratory disease.

And while we're focusing on costly parasitic disease, it is worth noting that both immature and adult fluke cause production losses worth an estimated £23 million in the UK2.

Ensuring they are free from both internal and external parasites will help to set the scene for a successful housing period. Use our flow chart, developed by Parassist experts to identify your priorities for parasite control at this critical time.
Click image to enlarge

Lice-Free Guarantee

Animals treated with CYDECTIN Pour-On or CYDECTIN TriclaMox Pour-On from 5 weeks pre-housing to 4 weeks post-housing will remain free of lice from housing to turn-out, so long as the management conditions are met.

If lice persist following treatment and the management conditions have been met, Zoetis will provide product free of charge to treat your cattle.

CYDECTIN® 0.5% Pour-On
for Cattle

CYDECTIN® TriclaMox® Pour-On Solution for Cattle

Fly & Lice Spot On™

Dysect™ Cattle Pour-On Solution


Potent and persistent

Short meat withdrawal

Longest dosing interval of any pour-on product

Suitable for all classes of stock on the farm*


Broad spectrum worm control and flukicide

Licensed for biting and sucking lice

Easy to use pour-on formulation


Controls both sucking and biting lice, one application generally kills all lice

Zero day milk withdrawal

No vet assessment required


Provides easy to use cost-effective fly and lice control for cattle

A single dose controls biting and sucking lice, one application generally kills all lice

Low flat dose rate – 10ml
*with a 6 day milk withdrawal


Smart thinking on Sheep Scab
Sheep Scab caused by the Psoroptes ovis mite tends to be a problem in the autumn and winter due to the gathering and mixing of sheep. Costing £0.8 million in reduced animal performance nationwide and around £8.3 million overall, this is a disease that can have a big impact on farm profits3.
Key considerations:
• As Scab mites can survive for 17 days off the host, some treatments require you to move sheep to clean pasture.
• Scab mites do not feed every day, therefore treatments may take time to kill the mites – don't switch treatments too soon.
• ML injectable products are also wormers, so make sure their use is necessary at this time of year and avoid repeat doses, to minimise the risk of resistance.

Click table to enlarge

CYDECTIN® 20mg/ml LA Sheep Injection

CYDECTIN® 1% Sheep Injection


Allows a 6-week treatment window for scab

No need to move to clean pasture

A single subcutaneous injection treats and affords 60 days residual protection


For the treatment and prevention of scab

One injection will protect against scab mite infestation for at least 28 days

No need to more to clean pasture
Parassist Expert Support
Problem farm? Apparent resistance? Rapidly changing picture in your area?
Sometimes you just need to talk it through with an expert. The Zoetis Veterinary Consultant (ZVC) team is a group of eight highly qualified veterinary surgeons based around the country, with the knowledge, skills and tools to help you and your business meet the challenges your customers face now and in the future. Please speak to your local account manager about how the ZVC team can help.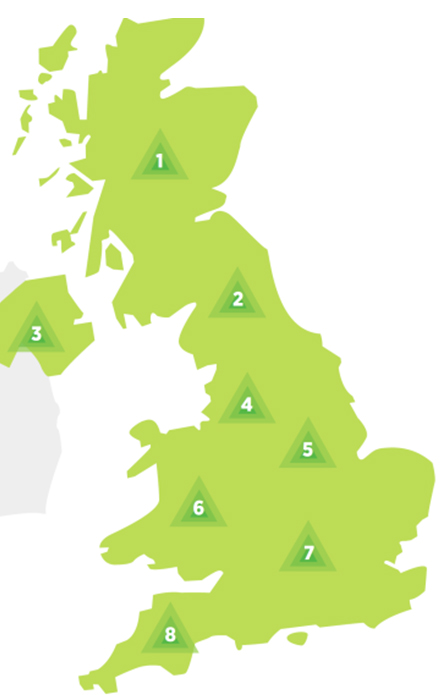 1. GRAHAM BAIRD - 07917 594727 - graham.baird@zoetis.com

2. COLIN PENNY - 07775 740124 - colin.penny@zoetis.com

3. AURELIE MORALIS - 07557 076104 - aurelie.moralis@zoetis.com

4. ALLY ANDERSON - 07879 890851 - ally.anderson@zoetis.com

5. PHIL CULLINAN - 07880 052679 - phil.cullinan@zoetis.com

6. BEN HURST - 07881 011864 - ben.hurst@zoetis.com

7. CHARLIE THOMPSON - 07787 791262 - charlie.thompson@zoetis.com

8. KATE INGRAM - 07917 000697 - kate.ingram@zoetis.com

CYDECTIN 1% should not be used in sheep that have had foot rot vaccine, CYDECTIN LA can be used in sheep that have had foot rot vaccine.
References
1. WAARD Project Final Report. Sept 2015
2. Bennett, R. and Ijpelaar, J. 2005. J Agric Econ 56, 135-144.
3. Nieuwhof, G.J. and Bishop, S. C. 2005. Animal Science, 81: 23-29.

CYDECTIN 0.5% W/V POUR-ON FOR CATTLE contains moxidectin. POM-VPS, CYDECTIN 1% SHEEP INJECTION contains moxidectin POM-VPS, CYDECTIN 20 MG/ML LA SOLUTION FOR INJECTION FOR SHEEP contains moxidectin. POM-VPS, CYDECTIN TRICLAMOX 5 MG/ML + 200 MG/ML POUR-ON SOLUTION FOR CATTLE, contains moxidectin and triclabendazole. POM-VPS, DYSECT CATTLE POUR-ON SOLUTION 15 G/LITRE contains alphacypermethrin. POM-VPS, FLY and LICE SPOT ON contains deltamethrin. POM-VPS.
For further information please see the product's SPC or contact Zoetis UK Limited, Walton Oaks, Dorking Road, Tadworth, Surrey KT20 7NS. www.zoetis.co.uk. Customer Support: 0845 300 8034.Use medicines responsibly (www.noah.co.uk/responsible). AH589/17 Date of preparation: August 2017

You are leaving the country website to access another site in the group.
Regulatory constraints and medical practices vary from country to country. Consequently, the information provided on the site in which you enter may not be suitable for use in your country.