Home / Press Releases / Business consultants help practice increase average transaction value by 43%
Business consultants help practice increase average transaction value by 43%
The Situation
Established small animal practice with excellent reputation, effective and happy staff and excellent client and patient care.
Practice had not looked at how it could improve on this performance.
Task
The practice and a Zoetis Business Consultant worked together to identify areas of opportunity to improve the practice performance, set targets to achieve this improvement and key performance indicators to track progression towards these goals
Actions
The Zoetis Business Consultant analysed the practice performance in the business areas of finances; client satisfaction and loyalty; business operations; and marketing effectiveness.
Analysis of the active client base, spend analysis and demographics used to determine a pricing strategy to match the local economic conditions.
Compliance audit used to identify the revenue opportunity represented by consistent preventative care and charging and by making recommendations to clients more effectively.
Business plan written in collaboration with the practice to achieve targets in various aspects of practice business.
Targets set to increase the revenue being generated by the practice:

Increase the average consultation charge
Increase average transaction value
Reduce the number of free-of-charge consultations
Increase the compliance of clients to veterinarian recommendations

A marketing plan for the year was created to increase client spend and appeal to the local market demographics.
Coaching and development of the practice team to improve clarity on roles and responsibilities to help focus on achieving targets on new clients and loyalty.

Results
Average consultation charge increased by 14% in five months.
Average transaction value increased by 43% in five months.
Free of charge consultation decreased by 27% in five months.
Compliance to recommendations increased from 36% to 44% in five months.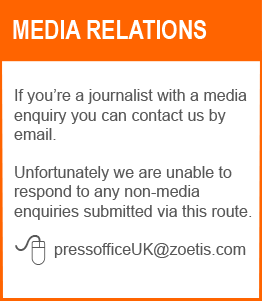 You are leaving the country website to access another site in the group.
Regulatory constraints and medical practices vary from country to country. Consequently, the information provided on the site in which you enter may not be suitable for use in your country.