Versican® Plus DHPPi + L41
Give your patients the freedom to explore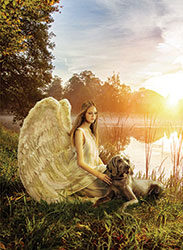 The material contained within this webpage is intended to be viewed by UK practising veterinary surgeons only. By continuing to browse the page you confirm that this describes you.
Versican Plus is a canine vaccine range combining DHPPi + L4 in a single injection. This modern vaccine has been designed to meet the challenges of both existing and emerging diseases for you patients.
Offers vaccination from 6 weeks of age with onset of immunity achieved at 9 weeks following the first vaccination for Distemper, Adenovirus and Parvovirus*
Efficacy in the presence of MDA for Distemper, Adenovirus and Parvovirus at levels equal or higher than those likely to be encountered under field conditions
Primary course completion from 9 weeks of age providing the opportunity for early socialisation
Primary vaccinations 3 – 4 weeks apart offering flexibility and convenience for the practice
Parvovirus prevention utilising a new CPV-2b strain (the most prevalent strain in the UK)
Duration of immunity for Distemper, Adenovirus and Parvovirus for at least 3 years
The only tetravalent leptospirosis vaccine to deliver prevention against clinical signs and urinary excretion of established and emerging canine leptospirosis strains (except Grippotyphosa where prevention of clinical signs occurs but with a reduction in urinary excretion)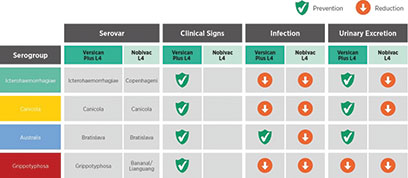 Click table to enlarge
Versican Plus is available in the following 25 dose formats; DHPPi + L4, Pi + L4 and L4.
For further information please see below, contact your Zoetis account manager or telephone 0845 300 8034.
1Versican Plus SPC
Versican Plus Datasheet