Versican® Plus DHPPi + L41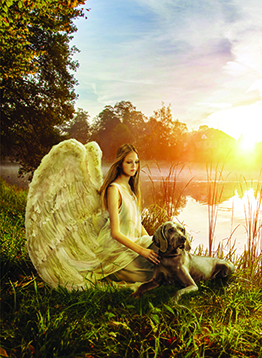 Versican Plus DHPPi/L4 is a combination vaccine presented as a lyophilisate and solvent for suspension for injection. Each dose comprises of 1 ml:
One vial of a lyophilisate fraction containing live attenuated canine distemper virus, strain CDV Bio 11/A (103.1 to 105.1 TCID50*); canine adenovirus type 2, strain CAV-2 Bio 13 (103.6 to 105.3 TCID50*); canine parvovirus type 2b, strain CPV-2b Bio 12/B (104.3 to 106.6 TCID50*) and canine parainfluenza type 2 virus, strain CPiV-2 Bio 15 (103.1 to 105.1 TCID50*); and one vial of liquid solvent fraction, an inactivated adjuvanted suspension of Leptospira interrogans serogroup Icterohaemorrhagiae serovar Icterohaemorrhagiae, strain MSLB 1089 (ALR** titre ≥ 1:51), Leptospira interrogans serogroup Canicola serovar Canicola, strain MSLB 1090 (ALR** titre ≥ 1:51), Leptospira kirschneri serogroup Grippotyphosa serovar Grippotyphosa, strain MSLB 1091 (ALR** titre ≥ 1:40) and Leptospira interrogans serogroup Australis serovar Bratislava, strain MSLB 1088 (ALR** titre ≥ 1:51).
Adjuvants: Aluminium hydroxide 1.8-2.2 mg.
*TCID50 = tissue culture 50% infective dose.
**ALR = Antibody micro agglutination-lytic reaction.