Pneumonia is common in young calves, and dairy heifer & reared calves are particularly susceptible during the first few months of life, a critical period for growth and development. In dairy heifer calves direct links have been shown between pneumonia and age at first calving1, first2,3 and second3 lactation milk yield and longevity in the dairy herd4. These calves therefore require a vaccination programme which can be started from a young age and which works rapidly to ensure the earliest possible protection.
VACCINE PROGRAMME
Rispoval® IntraNasal from 9 days of age provides early protection against BRSv and Pi3v, with immunity proven to last at least 12 weeks.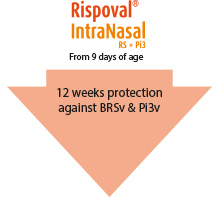 ---
IF ONGOING PROTECTION IS REQUIRED:
OPTION 1
A further 12 weeks protection against BRSv and Pi3v can be achieved through a follow-on dose of Rispoval® IntraNasal.
The addition of a single dose of Rispoval® IBR-Marker Live from 3 months of age will provide up to 6 months protection against IBR.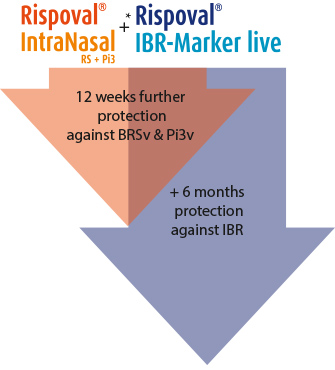 OPTION 2
From 3 months of age, a follow on course of 2 doses of Rispoval® 4 will provide a further 6 months of protection against BRSv and Pi3v and also against IBR and BVDv, ensuring ongoing protection against all 4 key viral causes of pneumonia.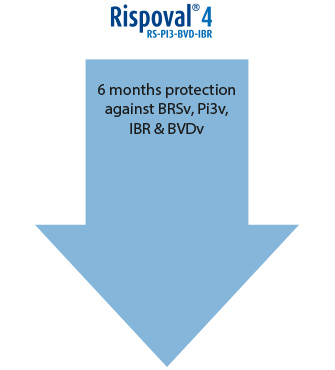 Download
the Calf Pneumonia Vaccine Programme for Dairy Heifer and Reared Calves
DOWNLOAD BROCHURE