Hosts
Wild and domestic small-large mammals, birds, reptiles and amphibians.
Habitat
Grassland, moorland, heathland and woodland. Found in suburban/urban areas.
Disease transmission
Lyme disease and Anaplasmosis

Hosts
Hedgehogs, foxes, ferrets, dogs, cats, rodents and occasionally birds
Habitat
On the host or in the nest.
Present in suburban/urban areas
Disease transmission
Lyme disease and Anaplasmosis

Hosts
Domestic and wild animals, e.g. dogs, horses, cattle, foxes, hares and hedgehogs
Habitat
Grasslands, pastures and woodlands
Disease transmission
Babesiosis

Hosts
Dogs, cats and foxes but also recorded on cattle, rabbits, hares, hedgehogs and squirrels
Habitat
Kennels and other sheltered places
Disease transmission
Ehrlichia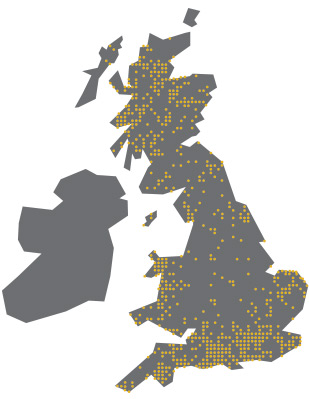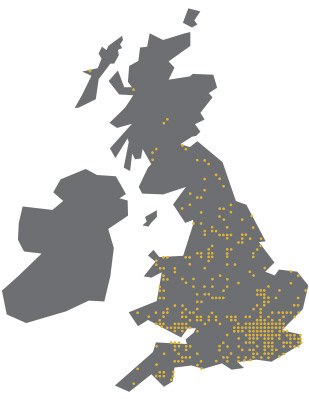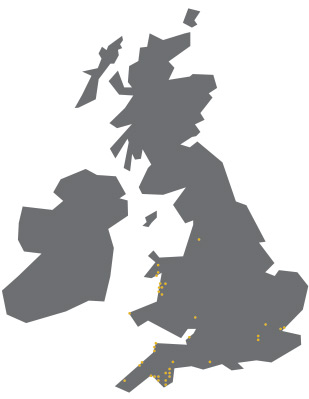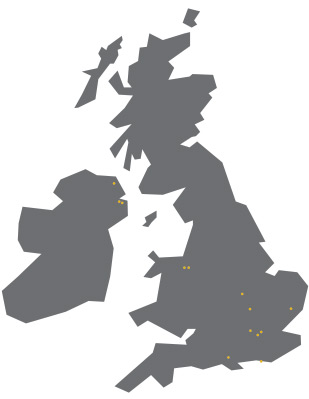 *Areas with no records do not necessarily represent areas of absence of ticks, but simply that no records have been received from that location.


Prevalence of ticks in the UK that affect dogs5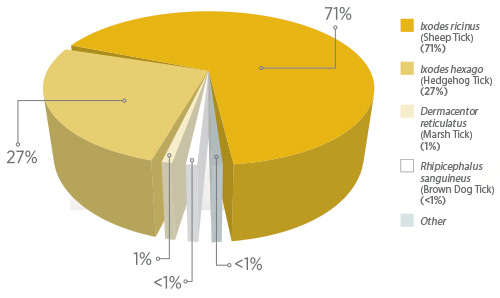 Simparica efficacy against ticks 10
% reduction in live tick counts
Days after treatment
Want to know more about Simparica?
Request an appointment to speak to a Zoetis Account Manager
Thank you for submitting your request
A Zoetis Account Manager will be in contact shortly.