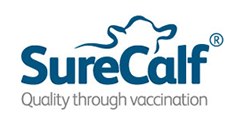 Benefits for Auctioneers
SureCalf is a disease prevention programme that can help reduce the spread of respiratory infection and the consequent health and financial impact that an outbreak can have. And because buyers are more confident about the health of SureCalf cattle, calves can command a premium price.
Protecting your market
Because SureCalf calves are protected through the vulnerable sale period when they are moved to new holdings, you can be confident that the risks of respiratory disease post sale are minimised, helping improve the value and reputation of market sold calves.
Adding value
SureCalf animals are well placed to achieve above average prices. Buyers are confident that their investment is protected and therefore less likely to suffer setbacks from respiratory disease, helping ensure they prove to be less problematic and better value. From 2009 to 2014 a SureCalf calf weighing 300kg commanded an average premium of between £36 and £57.*
Supporting best practice
As well as encouraging use of pre-sale vaccination, the SureCalf programme helps to focus attention on best health and welfare practices for reducing the risk of respiratory disease in traded and housed cattle.
More information on Best Practice >
*.Arithmetic average for 2009-2014 SureCalf sales at United Auctions..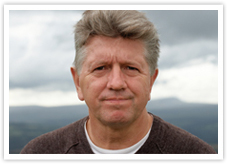 What Farmers are Saying
Find out from those who have already experienced SureCalf what they have to say about the programme.
Quality Calves Through Vaccination
Brought to you by Zoetis
© Copyright, 2013. Zoetis UK Limited. All rights reserved.
Zoetis UK Limited is a company registered in England. Registration No: 08116609. Registered Office: 5th Floor, 6 St Andrew Street, London, EC4A 3AE UK.

You are leaving the country website to access another site in the group.
Regulatory constraints and medical practices vary from country to country. Consequently, the information provided on the site in which you enter may not be suitable for use in your country.