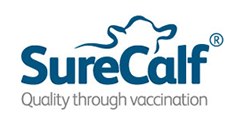 Frequently Asked Questions
How much does SureCalf cost?
It is free to register on the SureCalf programme. There will be costs associated with vaccination, however, these are shown to be far outweighed by the potential premiums achieved at sale.
When can I register my calves for SureCalf?
You can register your calves at any time up to two weeks pre-sale, however there are clear protocols regarding the time frame between vaccination and sale. Details of these can be found here.
How do I register my calves?
Simply call our support centre on 0800 668 1886 to register your calves.
What do I get when I register?
You will receive SureCalf certificates of registration (generally one certificate for every 5 calves registered) plus SureCalf eartags for easy identification at auction.
I completed registration of my calves by phone, but certificates haven't arrived. Where are they?
Registration certificates are posted within 5 days of your completed registration and are dispatched using 1st class post. If your certificate has not arrived within 8 working days of completing your registration, please contact the staff at our support centre on 0800 668 1886 who will help you further.
What if I have additional questions about the scheme?
The knowledgeable staff at our Support Centre on 0800 668 1886 will be able to answer any questions you may have.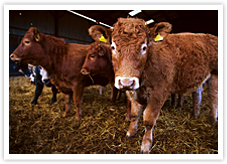 Why Vaccinate?
Find out how vaccinating can help minimise the impact of BRD on calf health and welfare and farm finances.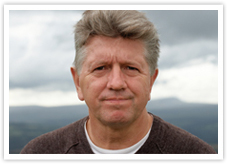 What Farmers are Saying
Find out from those who have already experienced SureCalf what they have to say about the programme.
Quality Calves Through Vaccination
Brought to you by Zoetis
© Copyright, 2013. Zoetis UK Limited. All rights reserved.
Zoetis UK Limited is a company registered in England. Registration No: 08116609. Registered Office: 5th Floor, 6 St Andrew Street, London, EC4A 3AE UK.

You are leaving the country website to access another site in the group.
Regulatory constraints and medical practices vary from country to country. Consequently, the information provided on the site in which you enter may not be suitable for use in your country.