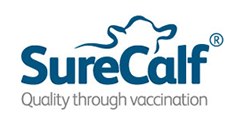 Privacy and Cookies Policy
At Zoetis UK Limited, the company behind SureCalf, we recognise the importance of protecting and are committed to respecting the privacy of information collected about our online visitors. Below we set out how the information that you disclose at this site will be held, what it will be used for, and details of our data protection policy. We also set out information on our use of cookies.
We collect personally identifiable information, such as names, addresses, telephone numbers and email addresses only when voluntarily provided by you when you register or otherwise voluntarily submit information to us. Some of the information we collect from you may relate to your health, which we appreciate you may consider as particularly sensitive. We will, of course, only process this information in accordance with this policy or as otherwise agreed to by you.
By opting into Zoetis Customer Portal, you agree that we may use the information you have given in the following way:
Your information will be held on a database within or outside the European Economic Area (EEA). Zoetis UK Limited of Walton Oaks, Dorking Road, Walton on the Hill, Surrey, KT20 7NS, United Kingdom, will collect your information as controller of the database and your details may be accessible to and used by other Pfizer group companies. As Pfizer is a global organisation, your information may be transferred within or outside of the EEA (including to the USA) where privacy laws may be less strict than in the UK. However, we will always employ appropriate technical security measures to protect your personal information to the same specification as defined in the EU law and to ensure that it is not accessed by unauthorised persons.
Your information may be used by Zoetis to provide you with printed and/or online publications, telephone messages, SMS messages and/or email communications (if you have agreed to receive these communications from us as part of the registration process). These will contain tailored information.
Zoetis may also use your information to send you (including by email) other health-related information which may relate to your condition and/or may be of interest to you, and/or to conduct market research into medical conditions and the usefulness of Zoetis health information programmes (if you have consented to receive these communications from us).
Zoetis respects the confidentiality of personal information. Only Zoetis or organisations working with Zoetis in the administration of the above information, and Pfizer group companies will have access to your information. We may use third party processors to conduct research, process information or maintain websites, content, or programmes on our behalf, but your information will not be disclosed to any other third parties such as outside mailing organisations. While it is unlikely, we may be required to disclose your information by court order or to comply with other legal or regulatory requirements. We will use reasonable efforts to notify you before we do so, unless we are legally restricted from doing so.
Your information will be retained by Zoetis for the period of time that you are registered to one or more of our health-related programmes. You will at any time have the right to access your information by writing to us at: Zoetis Data Protection Officer, Zoetis UK Limited of Walton Oaks, Dorking Road, Walton on the Hill, Surrey, KT20 7NS. Please mark the envelope "DSAR". Alternatively, you can email us at DataProtectionUK@zoetis.com.
You can request that your information on the Zoetis database is amended / deleted, or you can unsubscribe from the Zoetis Customer Portal at any time by writing to us at: Data Management, Zoetis Uk Limited, Walton Oaks, Dorking Road, Walton on the Hill, Surrey, KT20 7NS, United Kingdom or by emailing: customersupportUK@zoetis.com. We aim to deal with your request (including unsubscribing you from any programme) within ten working days of its receipt.
Use of cookies by Zoetis
Zoetis may collect information from you by using "cookies". Cookies are a small file of letters and numbers that we put on our computer if you agree. These cookies can tell us how and when pages in a website are visited and by how many people. With the information we receive through this technology, we hope to improve our sites. Although cookies do not normally contain personally identifiable information, if you have provided us with information about yourself, we may associate your registration information with cookies or other tracking utilities our website places on your computer's hard drive. Associating a cookie with your registration information allows us to offer increased personalization and functionality. Without cookies, this functionality would not be possible.
Your web browser can be set to allow you to control whether you will accept cookies, reject cookies, or to notify you each time a cookie is sent to you. If your browser is set to reject cookies, websites that are cookie-enabled will not recognize you when you return to the website, and some website functionality may be lost. The Help section of your browser will tell you how to prevent your browser from accepting cookies. To find out more about cookies, including how to see what cookies have been set and how to manage or delete them, visit www.allaboutcookies.org.
In addition to Zoetis cookies, certain third parties may deliver cookies to your computer for a variety of reasons. For example, we sometimes use Google Analytics and/or WebTrend which are web analytics tools that help us understand how visitors engage with our websites. Any third party links or advertising on our site may also use cookies; you may receive these cookies by clicking on the link to the third party site or advertising. We do not control the collection or use of information by these third parties, and these third party cookies are not subject to this Privacy Policy. You should contact these companies directly if you have any questions about their collection and/or use of information.
In addition, we may use other tracking systems like pixel-tags. Pixel tags, sometimes called web beacons, are similar in function to cookies but because of their insignificant size, they are not visible. However, they are used to pass certain information to our servers to personalize our websites and to track your usage across other Pfizer websites. In addition, we may also use pixel tags in our HTML based emails.
This Cookie and Privacy Policy may be amended by us at any time. Please check this website periodically to inform yourself of any changes.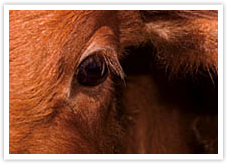 Frequently Asked Questions
For answers to questions you may have about SureCalf or how to register.
Quality Calves Through Vaccination
Brought to you by Zoetis
© Copyright, 2013. Zoetis UK Limited. All rights reserved.
Zoetis UK Limited is a company registered in England. Registration No: 08116609. Registered Office: 5th Floor, 6 St Andrew Street, London, EC4A 3AE UK.

You are leaving the country website to access another site in the group.
Regulatory constraints and medical practices vary from country to country. Consequently, the information provided on the site in which you enter may not be suitable for use in your country.