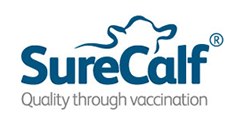 How SureCalf Works
SureCalf is a certification programme aimed at reducing the risk of bovine respiratory disease (BRD) in calves during sale and movement to new holdings. The programme aims to help sellers, who invest in vaccinating against BRD pre-sale, increase the value of their calves and make it easier for buyers to identify these animals at market.
A Simple Process
Sellers register their animals prior to sale
Sellers receive personalised SureCalf certificates and eartags
Certificates are passed to the buyer as a signed seller declaration of the SureCalf status of their animals
A dedicated helpline is available to register your calves and answer any questions you may have
There are 3 schemes within the SureCalf programme, the choice of scheme is based on:
Which vaccines are used
The age of the calves
Whether or not they have been through a winter housing season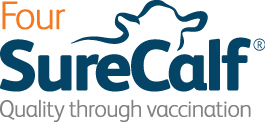 SureCalf Four is suitable for the majority of spring born calves sold in autumn. Calves benefit from the broad protection provided by a 2 dose course of Rispoval® 4*, giving cover against the key respiratory viruses (BRSv, Pi3v and IBR) as well as BVDv for up to 6 months. This ensures calves are protected as they pass through market and during the subsequent winter housing period.
The SureCalf Four scheme requires that calves are over 3 months of age prior to vaccination with Rispoval 4*, and that the 2 dose vaccination course is completed between 2 and 8 weeks prior to sale.
Click here for more information.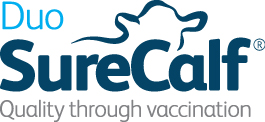 Where cover against BVDv is not required, SureCalf Duo offers an alternative option for spring born calves sold in autumn. Vaccination with Rispoval® IntraNasal and Tracherine™ ensures calves are protected against the 3 key respiratory viruses, (BRSv, Pi3v, and IBR) during sale and into the winter housing period. Calves are covered against BRSv and Pi3v for up to 3 months, and against IBR for up to 6 months.
The SureCalf Duo scheme requires that calves are over 10 weeks of age prior to vaccination, and that the vaccines are administered between 1 and 3 weeks prior to sale†.
Click here for more information.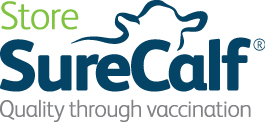 The SureCalf Store scheme allows for certification of older cattle sold after a winter housing period. IBR is the biggest risk for these older animals, so this scheme requires calves to be vaccinated pre-sale with Imuresp™ RP, to protect against both IBR and Pi3v, a respiratory virus which increases the risk of both IBR, and also bacterial causes of pneumonia (such as Mannheimia (Pasteurella) haemolytica). Calves are protected during sale and for up to 6 months afterwards.
The SureCalf Store scheme requires that calves are over 8 months of age and have already been housed through a winter period prior to vaccination, and that the vaccination is administered between 1 and 3 weeks prior to sale.
Click here for more information.
*Two doses of Rispoval 4 can be replaced with two doses of Rispoval 3 and a single dose of TracherineTM or Rispoval IBR Marker Live. Please refer to the SureCalf terms and conditions for further details.
† No information is available on the safety and efficacy of concurrent use of Rispoval IntraNasal and Tracherine. Veterinary advice should be sought on the timing of administration of each vaccine in relation to the other.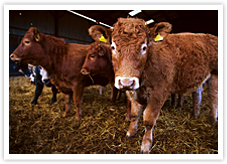 Why Vaccinate?
Find out how vaccinating can help minimise the impact of BRD on calf health and welfare and farm finances.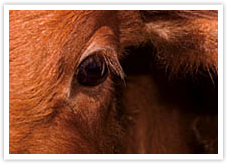 Frequently Asked Questions
For answers to questions you may have about SureCalf or how to register.
Quality Calves Through Vaccination
Brought to you by Zoetis
© Copyright, 2013. Zoetis UK Limited. All rights reserved.
Zoetis UK Limited is a company registered in England. Registration No: 08116609. Registered Office: 5th Floor, 6 St Andrew Street, London, EC4A 3AE UK.

You are leaving the country website to access another site in the group.
Regulatory constraints and medical practices vary from country to country. Consequently, the information provided on the site in which you enter may not be suitable for use in your country.