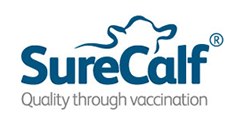 SureCalf - A Win-Win Solution
SureCalf is a certification programme aimed at reducing the risk of bovine respiratory disease (BRD) in calves during sale and movement to new holdings. The programme aims to help sellers, who invest in vaccinating against BRD pre-sale, increase the value of their calves and make it easier for buyers to identify these animals at market.
Since its launch in 2007, recognition of the value of SureCalf has meant participation in the scheme has grown year-on-year. Sellers of SureCalf animals achieve above average prices* and the buyers of those calves report reliable good health and strong growth performance, which more than justifies any premium they may have paid. From 2009 to 2014 a SureCalf calf weighing 300kg commanded an average premium of between £36 and £57.*
As a result, SureCalf is one of the indicators of healthy, quality cattle as calves at reduced risk of setbacks from pneumonia are more likely to grow faster, finish earlier, and deliver a better return on investment.
Although vaccinating new calves on arrival can be beneficial, the stresses of recent transportation and change of farm can reduce the vaccine's effectiveness. Vaccination before sale helps to ensure maximum benefit is achieved.
There are 3 schemes within the SureCalf programme, the choice of scheme is based on:
Whether or not they have already been through a winter housing season
Whilst the scheme requirements may differ, the aim of each is the same: to help minimise the impact of respiratory disease, therefore help protect the buyer's investment, and maximise sale value for the seller.
As well as protecting calves, the SureCalf scheme helps promote best practice.
SureCalf can help stock command a premium, reduce the spread of infection and strengthen reputation.
*Average premiums for SureCalf calves sold through United Auctions 2009-2014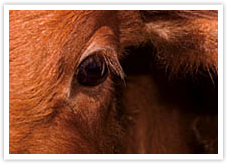 Frequently Asked Questions
For answers to questions you may have about SureCalf or how to register.
Quality Calves Through Vaccination
Brought to you by Zoetis
© Copyright, 2013. Zoetis UK Limited. All rights reserved.
Zoetis UK Limited is a company registered in England. Registration No: 08116609. Registered Office: 5th Floor, 6 St Andrew Street, London, EC4A 3AE UK.

You are leaving the country website to access another site in the group.
Regulatory constraints and medical practices vary from country to country. Consequently, the information provided on the site in which you enter may not be suitable for use in your country.